Bike Maintenance update 03rd Feb 17
We had our bike maintenance afternoon which covered lots of interesting topics. Thanks to Ian Why who shared his wealth of experience with us all and even cleaned Sams bike for him. There are some perks to being our coach after all.
This week, 10th Feb is mountain biking around Minet Park. Come and join us. Details are on our Facebook page as well as on our event page in the categories section.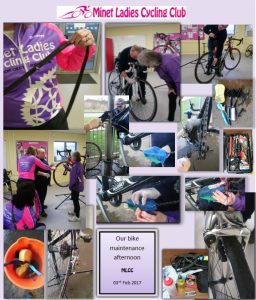 Posted in General