In Memory of Brian Wright
We are deeply sorry to say that Brian Wright, our much loved Founder and Head Coach, has passed away. Brian's enthusiasm, humour and encouragement lit up those around him. He was the driving force behind the birth of the Ladies Club, and without him we would not have become the cyclists we are. Our heartfelt sympathy goes out to Brian's family and friends.
We will be gathering together tomorrow at the Hillingdon Cycle Circuit from 1:30pm, to ride a lap of the track in Brian's honour. Please join us. May you rest in peace Brian, we love you, and will miss you greatly.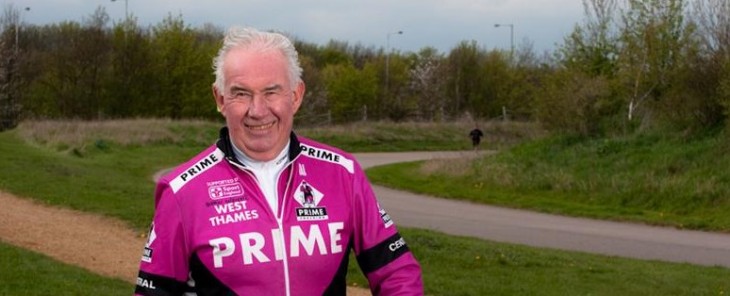 Posted in General
2 Responses to "In Memory of Brian Wright"