September Activities 2018 – Updated
Our club ride on 30th September will be starting from Burnham Beeches at 10am.
We have now confirmed that there will be three sessions of cycle cross in September. These will be held on the following days; 7th, 14th and 21st. All of these will be for two hours starting at 13:30. Graham MacNamee from British Cycling will be bringing along a selection of bikes of all sizes. Sign on at the club house. £4 each session.
The 21st will also be our 2hr endurance ride so if you prefer to get in the miles then this is for you.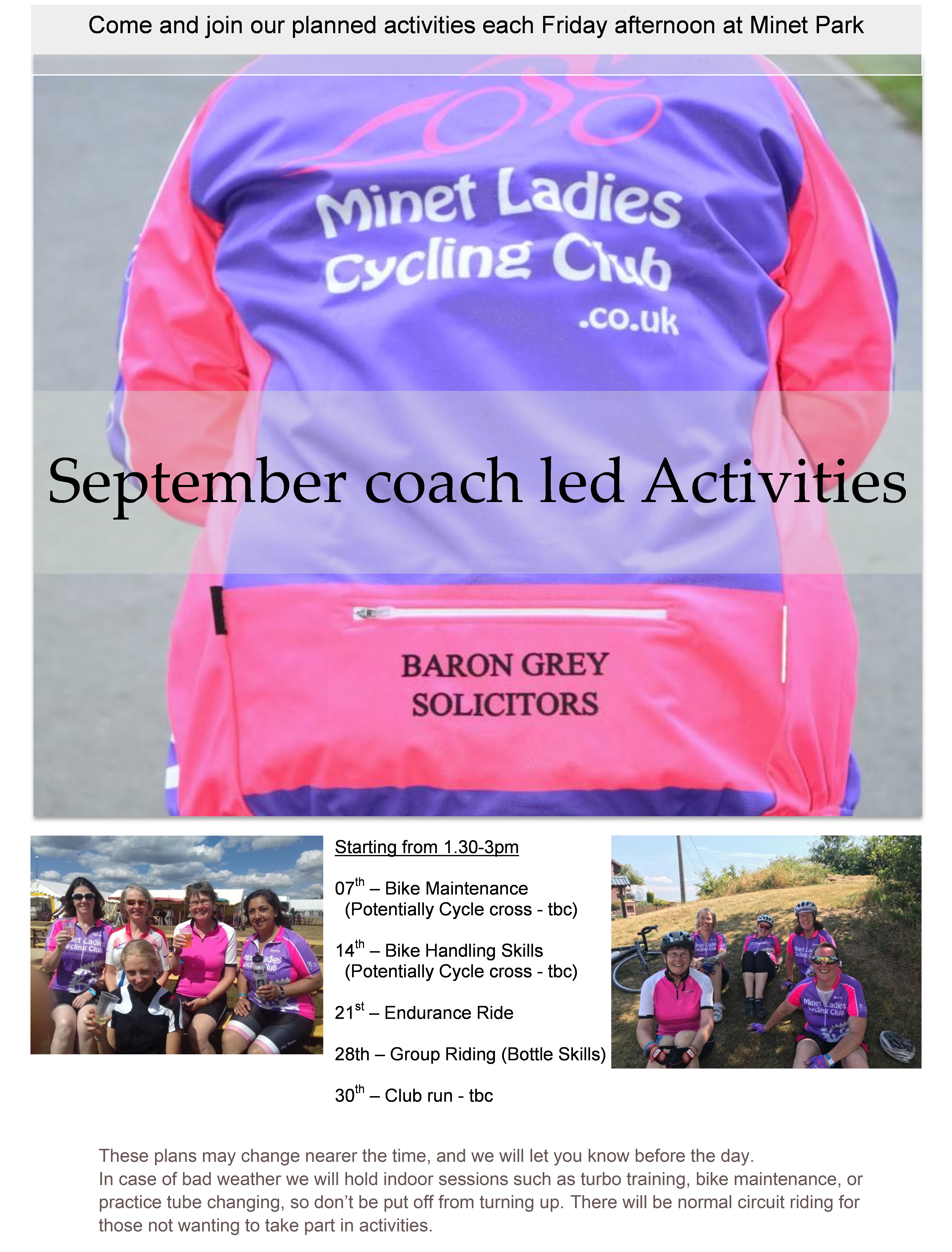 Posted in Activities, Club Runs, Training
3 Responses to "September Activities 2018 – Updated"