Stay Warm with the Thames Sparkle Ride 08th December 2019
Brentford ring route to Westminster Bridge, then goes along the south bank and back across the river at Charing Cross; along the north bank to Lambeth Bridge then back to south bank and to Putney Bridge via Battersea Power Station. After a stop and a warm, it is back to Brentford via the north bank. All tarmac or paved.
Call the number on the leaflet if its raining on the day.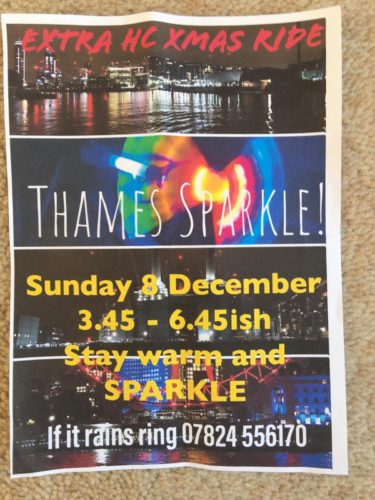 Posted in Activities, Club Runs